For First-time Customers
First time

TOP > 

Feature

 > 

For First-time Customers
A High-value-added Total Logistics Company
that Can Meet Any Customer Need
As your partner in logistics, we offer a full lineup of shipping and related services
Extensive networks in Japan and around the world deliver comprehensive, customer-focused logistics services
We have developed and expanded our networks on global scale,
and offer high-quality services all over the world
Number of Owned Business Sites:
CountriesTotal:26
CompaniesTotal:30/Japan:5/Overseas:25
Offices / Business sitesTotal:139/Japan:20/Overseas:119
Number of Agency Offices(Overseas)
CountriesTotal:51
CompaniesTotal:189
( as of October 1, 2023 )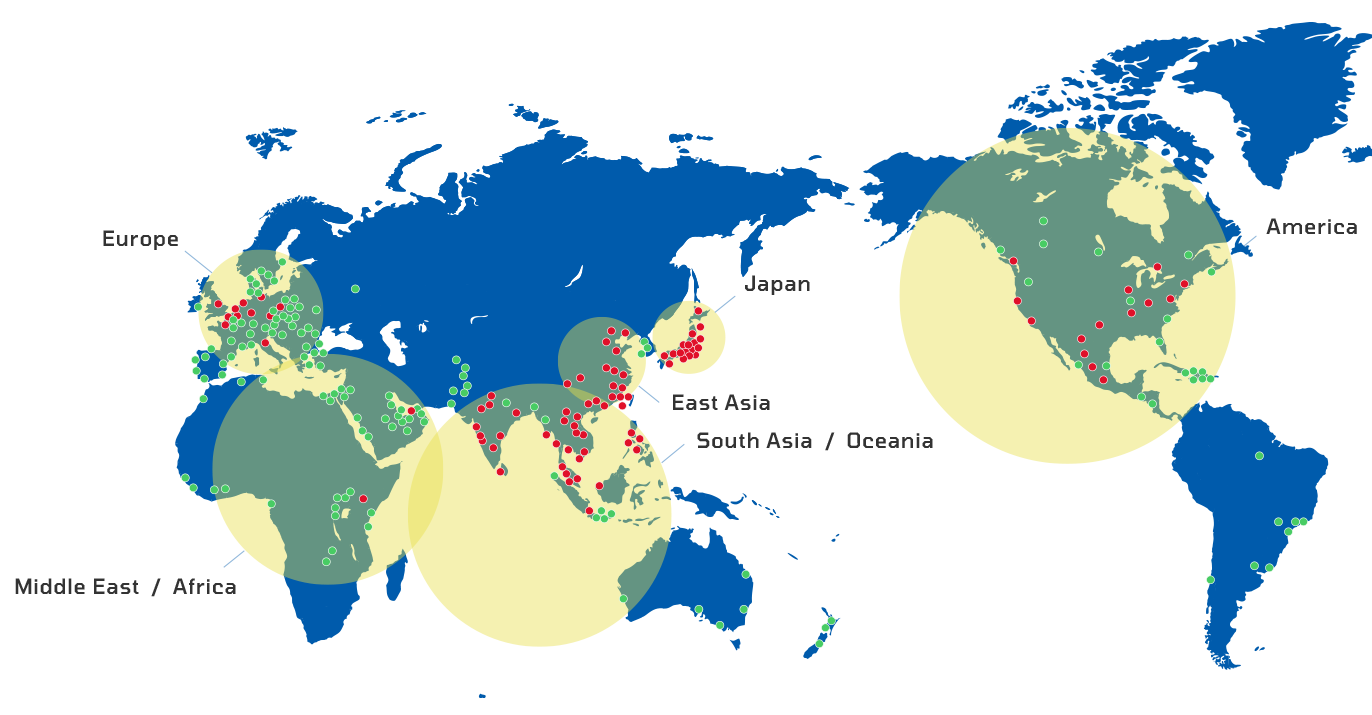 Presenting tailor-made services customers can count on
We support customers' supply chains by developing extensive services that meet the full range of customer needs.
We meet diverse logistics needs
backed by the MOL Group's collective power
United as one team, the entire MOL Group meets customers' needs under the "One MOL" concept.
We offer services in various transport modes, including the Modal Shift using RoRo ships and ferries.